Portrait Painting
For the beginner or intermediate painter. An 8 week class to introduce you to, or strengthen your understanding of the form of the portrait. Working from models in my studio each week, the student will learn to solve problems that arise when painting portraits.
Value And Form
The importance of value will be discussed. Studies will be made with black and white paint to discover how to build form .Dramatic lighting will be used in my studio to simplify the form.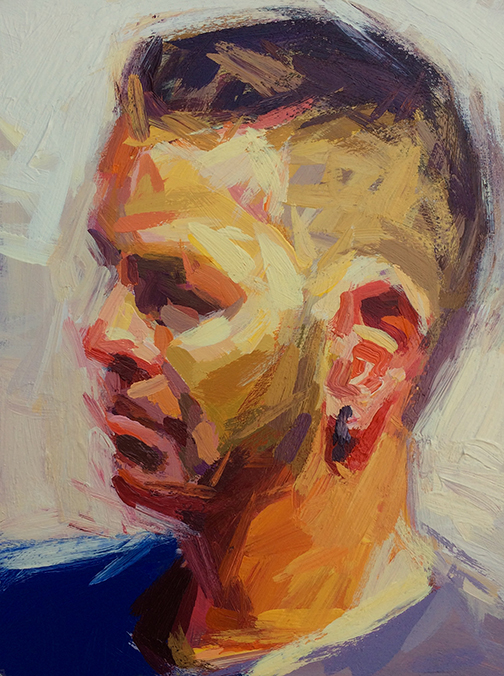 Expressive Colour
While working in my studio, students will be encouraged to express themselves using colour while working from the portrait. Individuals will be guided through the recognition of colour temperature changes in skin colour and identifying local colour. Expressive brushwork and direct approaches to painting will be explored.
Each Class: 3 Hours
Course Duration: 8 classes
Class Size: 3 students
Course Fee: $720 (includes model fee)
Date: Day and Time TBA
A list of supplies will be given after registration